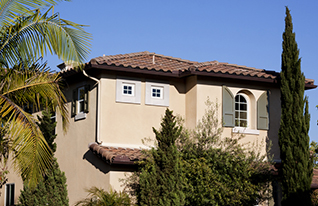 Termites and Southern California
We all love the weather in California – and termites are no exception. There are 3 types of termites that especially like the area:
Subterranean Termites
This type of termite is common and usually causes most of the damage here in Southern California. They eat wood 24 hours a day and build distinctive tunnels often referred to as mud tubes. Depending on the "role" of the termite (e.g. Queen, Soldier, Worker, Swarmer), color and size will range. Workers tend to be less than ¼ inch in length and have cream colored bodies. Swarmers are the ones homeowners most often seen (flying around), and are a little larger and darker than workers, with black bodies and black heads, and 4 wings the same size. Discarded wings can be a sign that they've found a new home – hopefully not yours.
Drywood Termites
These second most destructive type of termite for SoCal home and business owners. These termites also vary in size based on their role within the colony. Drywood termites tend to be creamy white to light brown and are 3/8 to 1 inch in length. True to their name, these termites like dry wood, as is often found in attic framings, support beams, and more. Swarmer termites have a red head with a black body and 4 wings the same size.
Dampwood Termites
Dampwood termites are less of a destructive problem for Southern California homes and businesses. Their need for regular moisture attracts them more to outdoor sources of wood such as logs and fences. These are the biggest termites in size compared to Drywood and Subterranean termites.
Swarming Activity
Due to the variety of types and species of termites commonly found in California, you can see breeding swarms throughout the year, day and night. Warm days after a rainfall can be a particularly popular time for a swarm for subterranean termites. June through October are often very active months for drywood termites.
However, swarms are just a termite's most visible showing. They are busy eating away at your home or business 24 hours a day, 365 days a year.
Annual inspections for termites are recommended in Southern California.